You now can have your name associated with a sign location along the Medal of Honor Highway.
(Blue number circles correspond to the list of current donations for signs below.)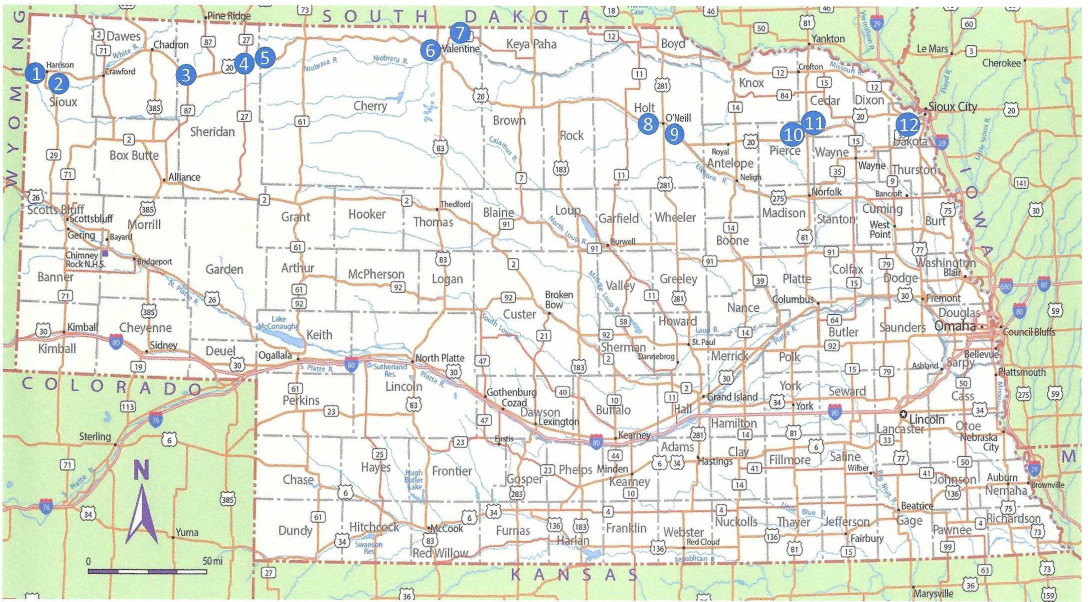 Additional sign locations are available for donation. We are authorized for 12 more signs across Nebraska. We can only have 2 per county thus 12 counties x 2 for 24 total signs. The full 24 depends on appropriateness of locations. Each sign donation amount is $2,000.00.
To make a donation and have your name associated with a sign location, contact:
Daryl G. Harrison (President, Nebraska Medal of Honor Foundation)
Box 266, 355 So. Main
Thurston, NE 68062
(402) 922-1329
For more information CLICK HERE