This is the longest Nebraska named state highway. The largest monument in Nebraska. These are Nebraska's greatest military heroes.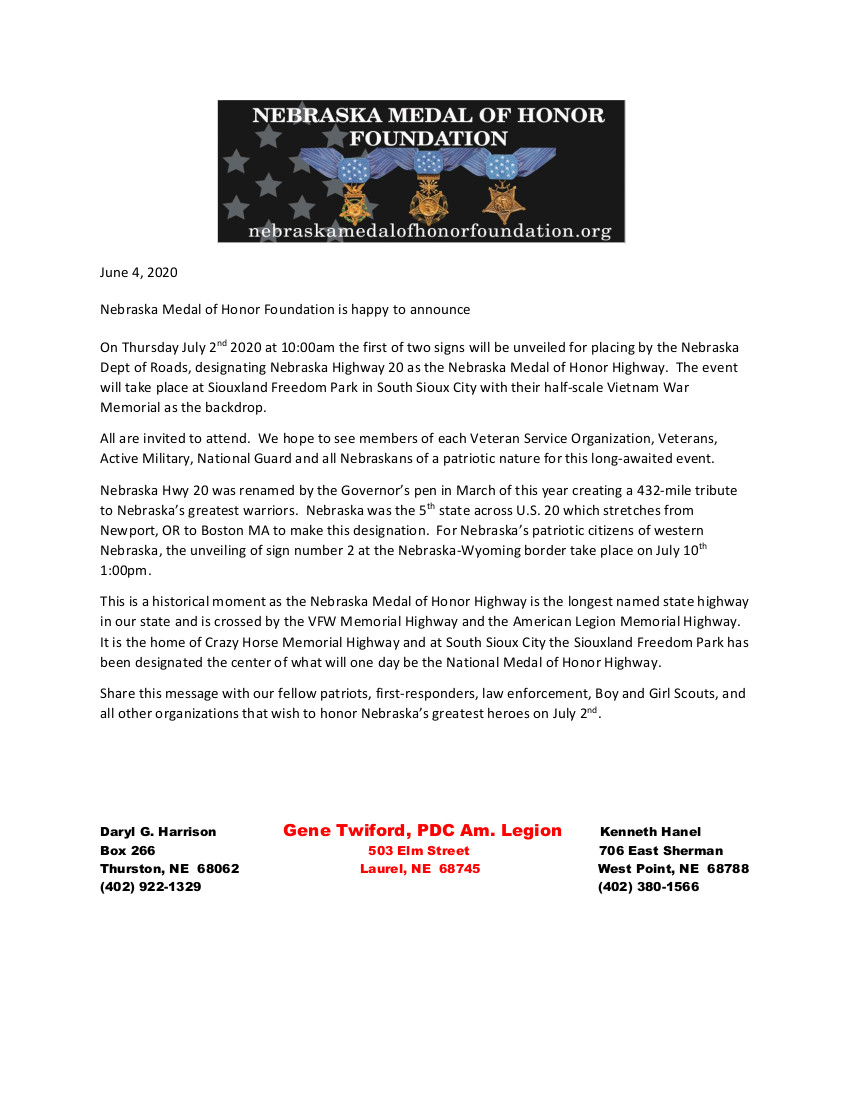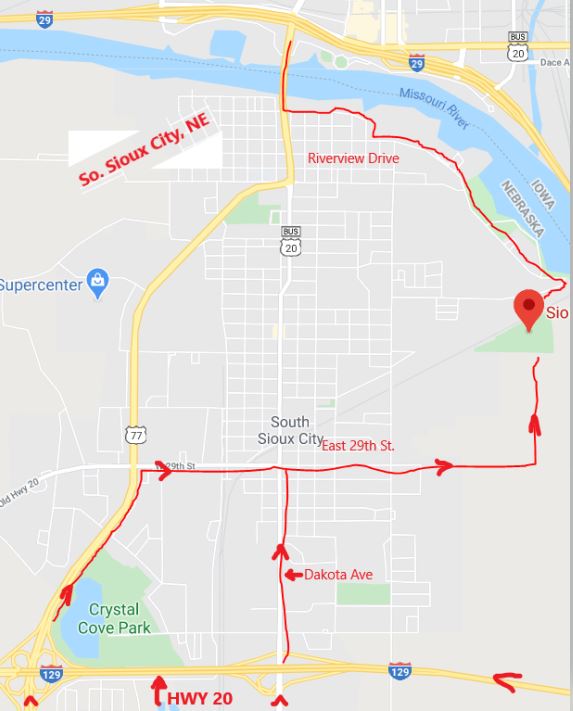 Nebraska Medal of Honor Foundation is now enrolled in Thrivent Choice® and will be listed in the Thrivent Choice online catalog within one week.
Thrivent Choice is a member-advised program that allows eligible members to recommend where Thrivent distributes part of its charitable outreach funds each year. When eligible Thrivent members direct Choice Dollars® to your organization in a particular month, Thrivent reviews the recommendation and makes an electronic deposit in your organization's bank account by the 10th of the following month. Those funds may be used to carry out the religious, charitable or educational purposes of your organization.
To promote your organization to members who may be eligible to direct Choice Dollars, refer to the wide range of free promotional materials available under the "Promote Thrivent Choice" section on the Thrivent Choice website.
We also want to take this opportunity to provide you our Privacy Notice.
If you have any questions about Thrivent Choice, please contact a Customer Care Professional from the Member Connection Center at 1-800-THRIVENT (800-847-4836) and say "Thrivent Choice" at the prompt or email [email protected].
Does your organization have a Facebook Page? Remember to LIKE Thrivent on Facebook and encourage your friends and fans to do the same!
The Thrivent Choice charitable grant program engages Thrivent members and Thrivent Member Networks in providing grants that support charitable activities, furthering Thrivent's mission and its purposes under state law. All grant decisions, including grant recipients and amounts, are made at the sole discretion of Thrivent. Organization enrollment in and receiving grant funding through Thrivent Choice® is subject to the Terms and Conditions for Organizations Receiving Choice Dollars® Grant Funding.
We are now supported through Amazonsmile when you purchase eligible Amazon products. Nebraska Medal of Honor will receive a small donation from Amazon when you shop.
Amazon Smile website CLICK HERE (sign up for an account)
Search for "nebraska medal of honor"
Look for us under 1955
Thurston, NE Military/Veterans' Organizations
5. Select: Yes, I understand that I must always start at smile.amazon.com to support 1955.
6. Start shopping