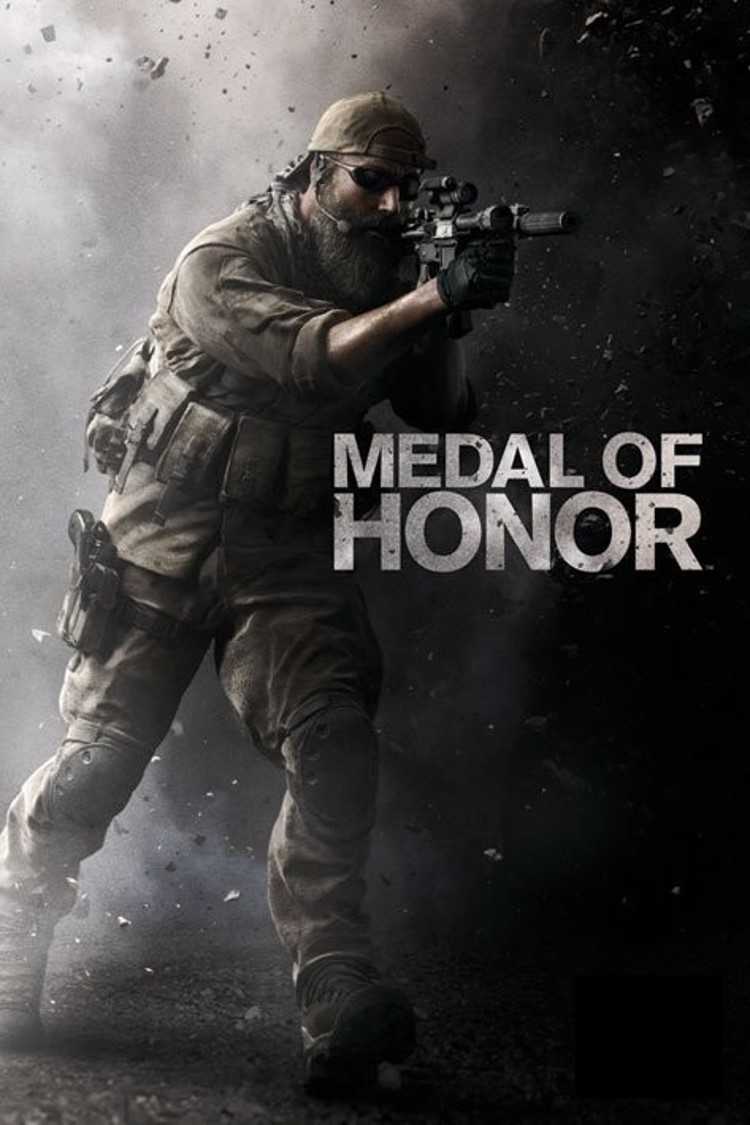 Seventy-three Nebraskans have been recipients the Medal of Honor, our nation's highest military honor. They received the medal based on personal acts of valor above and beyond the call of duty.
To be listed, a medalist has to have been born in Nebraska or have lived in the state for two years or longer, or have received the Medal of Honor for action occurring in the state. The last military action in Nebraska was the Indian Wars. Altogether, the Nebraskans whose names appear on the plaque served in nine wars and conflicts: the Civil War, the Indian Wars, the Spanish-American War, the Philippine conflict, World War I, World War II, the Korean War, the Vietnam War and the Somalia campaign. For the names CLICK HERE
A plaque honoring the Nebraska Medal of Honor/Hall of Fame recipients was installed on the Fourteenth floor Memorial Chamber in the state capitol building in 2013.
_______________________________________________
Charles Hagemeister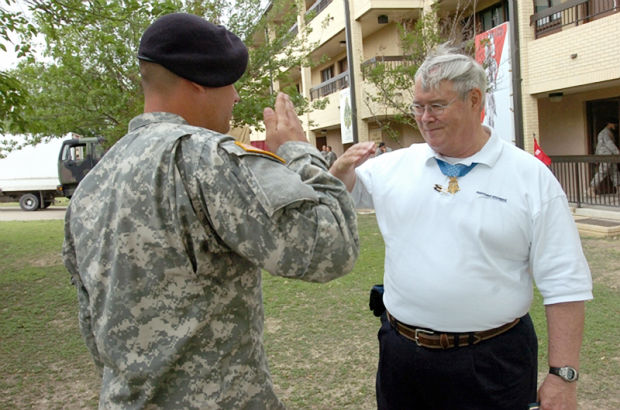 Medal of Honor recipient, Lincoln native: 'I was just doing my job'
Suddenly, the mortars were falling and the guns were firing and the 23 U.S. soldiers were caught in a three-sided ambush by an enemy that outnumbered them by nearly tenfold.
Pvt. Charles Hagemeister hit the ground.
He had grown up in Lincoln's quiet College View neighborhood. Now here he was, three months in Vietnam. He'd seen fighting, but nothing like this
Some of these men he'd lived with 24 hours a day. Others found themselves fighting for their lives on just their second afternoon there.
His platoon leader took a bullet to the head.
Hagemeister thought about what he needed to do. But he didn't think about it, too.
"Your reaction to stuff like that, you do what you're trained to do."
The medic saved American lives that day. And he picked up a rifle and took the enemy's.
But it was what happened after he got home that changed his life. The next year, the president shook his hand and draped the Medal of Honor around his neck. A four-star general encouraged him to re-enlist. Lincoln's mayor gave him the key to the city.
Every year since, the Lincoln Southeast grad has told his story hundreds of times. To soldiers and students and strangers, who see his special license plates and want to know why.
And to his hometown. The 67-year-old will be here Monday — Veterans Day — to help unveil a plaque at the Capitol honoring the 72 Nebraskans awarded the nation's highest military honor.
He is one of the state's two living recipients.
It started as a rescue mission.
Late in the day on March 20, 1967, another Army company was fighting in Binh Dinh Province and had lost its officers. Hagemeister's platoon was ordered in as backup. They piled out of their helicopters and started to walk to a village where the other company was dug in.
"We took a lot of fire. In the first volley of the ambush, my platoon leader was wounded. Three other people were wounded. And that was just in the first five minutes."
He has told this story so many times he's not entirely clear how much he remembers or how much he's memorized.
But he took action. He took charge. He crawled through the gunfire to help the wounded. He became a target, too, his backpack taking three rounds.
"When it got hit, I could feel it. That's when I got rid of it."
He was at his platoon leader's side, trying to give the man morphine, when the syrette was shot out of his hand.
He kept moving, ordering new recruits to protect the wounded so he could find others who needed help. "When you see your buddies in trouble, you don't pause to weigh the consequences," he said two years later. "You just wade right in."
In the dark, they came under sniper fire. Hagemeister aimed for the flash and took the man out of a tree. He killed three more North Vietnamese moving toward him, their advances illuminated against the burning village. He silenced an enemy machine-gunner.
From his official citation: "Unable to remove the wounded to a less exposed location and aware of the enemy's efforts to isolate his unit, he dashed through the fusillade of fire to secure help from a nearby platoon. Returning with help, he placed men in positions to cover his advance as he moved to evacuate the wounded."
From Hagemeister: "I was just doing my job."
By 1 a.m., they had moved themselves — and their wounded — to safety.
This is what he learned later: The enemy numbered between 160 and 200; their losses were estimated between 60 and 80.
Hagemeister was credited with seven kills.
His platoon lost two men — including its leader, who never recovered from his head wound — and counted 11 wounded.
"We went back into the area the next morning and picked up our gear and recovered one of our dead, and all of the enemy were gone.
He grew up in a house that had been moved into south Lincoln from the country. He attended College View Elementary. He had graduated from Lincoln Southeast just a few years earlier, spent a year at the university.
And now here he was in Washington, face-to-face with President Lyndon Johnson.
It was 14 months after the battle, May 14, 1968. He had been stationed at a military hospital in Virginia. Four days earlier, he learned he was to be awarded the Medal of Honor.
He was surprised; he knew he'd been nominated while still in Vietnam, but then he heard nothing.
His mom came to the ceremony. The president asked: "How long do you have left in the military, son?"
Hagemeister answered: "Seventy-two hours, sir."
"I had a four-star general give me a re-enlistment talk."
Then he started learning what it meant to wear the Medal of Honor.
"You find out very quickly. The members of the society, they go through and they make sure you understand how this is going to change your life. You don't get to give it back, and you get to wear it for the rest of your life."
It came with tangible benefits, like the higher pension, the free military transportation for life, the option for his children to attend a military academy, the invitations to attend every presidential inauguration.
And lifetime responsibilities, like telling his story — formally and informally — hundreds of times a year. Attending conventions, where the nation's 79 living recipients (former Sen. Bob Kerrey is Nebraska's other living winner) gather. Working with teachers nationwide to instill the medal's values on young people.
"We take the Medal of Honor stories and try to develop loyalty and courage and patriotism and the like."
More than four decades ago, he told a reporter wearing the medal was harder than earning it. He still believes that.
"When you do the action and get put in for the Medal of Honor, you're doing what is your job. After you get it, all the demands you get — the opportunities to speak, and all the things you get asked to do. It's probably harder than getting put in for."
Today, Hagemeister lives in Leavenworth, Kan. That day in Washington 45 years ago, he took the general's advice: He re-enlisted. He became an officer. He retired as a lieutenant colonel in 1990.
He contracts with the military now. In battlefield simulations — on a computer — he orchestrates the role of the enemy: North Koreans, Iraqis, Afghans.
But he makes sure to bring his medal, so the recruits know where he came from.
And what he went through that night in 1967.
"It shows that someone who's been there and done that is coordinating their training. It gives me great credibility."
By PETER SALTER / Lincoln Journal Star Nov 11, 2013
________________________________________________
1st Lt. Donald K. Schwab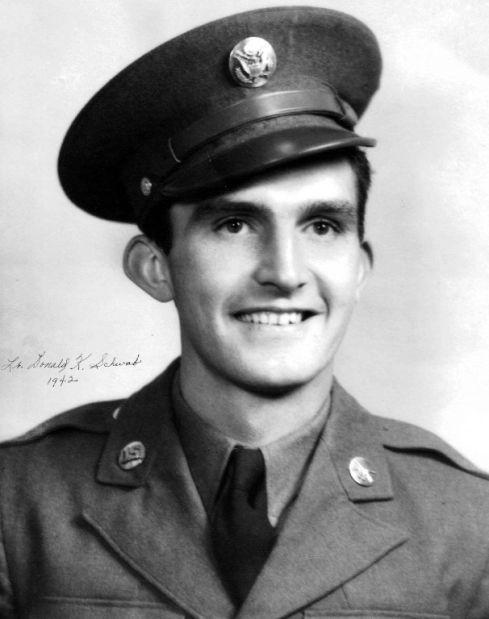 A Nebraskan who as a World War II first lieutenant led troops over an open field in the face of machine gun fire, then single handedly captured a gunner to demoralize the enemy, will be honored posthumously with the Medal of Honor next month, the White House announced Friday.
Donald K. Schwab, a native of Hooper, will become only the 21st Nebraska recipient ever to receive the nation's highest medal for combat and only the fifth from World War II.
Schwab, along with 23 other veterans from various wars, will receive the medal for actions overlooked at the time. All but five of the 24 recipients are minorities and may have been denied the honor earlier because of discrimination.
The March 18 ceremony will mark another step to revisit a history of discrimination in the armed forces as the nation's demographics and social values shift. The unusual presentation will culminate a 12-year Pentagon review ordered by Congress into past discrimination in the ranks and will hold a particular poignancy when conducted by the nation's first African-American president.
The recipients, whom the White House announced Friday afternoon, served in World War II, Korea and Vietnam. Collectively, their award ceremony will mark the single largest group of Medal of Honor recipients since World War II, when more than two dozen service members were honored in that conflict's last days.
Just three of the 24 veterans who will be honored are still alive. All but five of the soldiers are Hispanic, Jewish or African-American.
One of the five non-minorities is Schwab, who died in February 2005.
On Sept. 17, 1944, according to the Air Force Times, 1st Lt. Schwab led his company over 400 yards of bare, coverless ground in Lure, France, around a formidable line of machine guns and machine pistols.
After three charges, with his group dwindling, Schwab charged the enemy alone, ripped off a German pistol nest cover and bludgeoned the gunner with his carbine. Schwab then dragged the gunner behind friendly lines in a hail of gunfire. The action so disorganized the enemy's troops that they abandoned their defenses and withdrew.
Schwab's actions were called "extraordinary heroism" by the White House, who also called his actions of personal bravery "zealous devotion to duty" that exemplify the highest traditions of the military forces of the United States, reflect great credit upon himself, the 3rd Infantry Division and the United States Army.
Schwab's Medal of Honor will be added to his already long list of military honors, which include the Distinguished Service Cross, the Bronze Star and three Purple Hearts during his tour of duty in North Africa, Sicily, Italy and France.
Schwab enlisted in the U.S. Army after graduating from Hooper High School in 1936, and when he returned from war, returned to Hooper to work on a family farm. He then became a rural mail carrier for the U.S. Postal Service in 1951, where he worked until his retirement in 1980.
The unusual historical accounting that will lead to the new medals began in 2002 when Congress, as part of the military spending bill, ordered the Pentagon to look into whether Jewish and Hispanic service members had been passed over unfairly for the nation's highest military honor.
Defense Department officials said there was specific evidence to suggest such discrimination may have existed in the ranks, including instances in which Hispanic and Jewish soldiers apparently changed their names to hide their ethnicity.
The congressional order spanned the period from December 1941 through September 2001.
The project was an enormous undertaking that sent military personnel officials searching for lost records and battlefield histories amid the complicated politics surrounding the military's highest honor.
Officials from each service branch focused on service members who had been awarded the second-highest medal for gallantry: the Distinguished Service Cross for the Army, the Air Force Cross for that branch, and the Navy Cross for the Navy and Marine Corps.
Although that narrowed the review, the Army alone identified more than 600 records that needed reassessment. The smaller branches found 275 among them.
"It's hard to be awarded the medal for a single person, and to go back for all those potential candidates, that is a very demanding scope and record-retrieval task," said a defense official who spoke on the condition of anonymity to comment on the review. "It was very time-consuming. But we wanted to make sure that, as a process, we did it correctly and that the Medal of Honor process itself was honored."
Many of the veterans under review had died, making interviews impossible. Much of the review relied on existing information and comparisons to Medal of Honor recipients, but even then, there were challenges unforeseen when the project began.
In 1973, a fire tore through the National Personnel Records Center in St. Louis, destroying as many as 18 million military personnel files. Among those were Army service records from 1912 through 1960, a period that included World War II and Korea. The Air Force lost most of its personnel files from 1947 though 1964.
The disaster forced officials to recreate the military history of scores of potential candidates for the upgraded commendation by interviewing family members, fellow battlefield soldiers, and others.
The reassessment sent a host of candidates through the various service boards that decide on Medal of Honor recipients and then to the Joint Chiefs for approval. Two dozen veterans — all from the Army — emerged as worthy of an upgrade to the Medal of Honor.
They include 17 Hispanic soldiers.
Of the two dozen soldiers in the White House announcement, five identified themselves on military personnel forms as "Caucasian." Military officials said their ethnicity or religious affiliation is uncertain, but their battlefield actions were found to deserve the highest honor.
From staff and wire reports Feb 22, 2014
____________________________________________
BOB KERREY, SEAL, AWARDED THE MOH FOR ACTIONS ON 14 MARCH 1969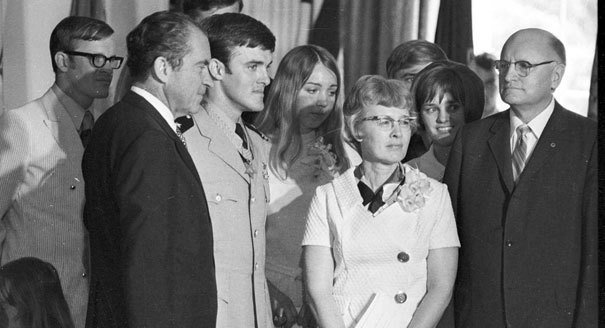 Joseph Robert (Bob) Kerrey was a U.S. Navy SEAL in Vietnam during the 1960s and was awarded the Medal of Honor by President Richard Nixon in the White House in May of 1970 for actions he conducted where he lost the lower part of his leg in Vietnam during an action on March 14, 1969. His wounds would end his military service.
But Kerrey later entered politics and served as a U.S. Senator from Nebraska and as the 35th Governor of Nebraska. He ran unsuccessfully in 1992 as a Democratic nominee for President, losing to Bill Clinton.
He also briefly dated actress Debra Winger while she was in Omaha to film the motion picture, "Terms of Endearment". Hounded by the press over the affair, Kerrey responded, "She swept me off my foot," making light of his Vietnam injuries.
Military service: Kerrey entered Naval Special Warfare after completing Officer Candidate School in 1967. He went thru and successfully completed Basic Underwater Demolition/Sea, Air, Land (BUD/S) training with class 42 in 1968.
Kerrey volunteered to be assigned to SEAL Team One which was in the Republic of Vietnam. After pre-deployment training, he was assigned to Vietnam as an assistant platoon commander with Delta Platoon, SEAL Team ONE in January 1969.
On March 14, 1969, he was assigned to a mission to Hon Tre Island off of Nha Trang to capture a high-value target which was Viet Cong cadre. It was during this action that Kerrey and the SEALs would have to scale a 350-foot cliff to get to a position above the enemy village to achieve their mission.
While assaulting down the hill into the village under heavy fire, a Vietnamese grenade exploded right at his feet, severely injuring his lower body and hurling him backward. Despite his painful wounds, he directed his men, split into two teams into neutralizing the enemy's fire. He then directed his men to secure and defend an extraction site despite being immobilized by his wounds which were severe.
The Viet Cong POWs captured were instrumental in the extraction of intelligence for the war effort. Eventually, he and the SEAL team were extracted back to their base. Kerrey's wound resulted in the loss of the lower part of his leg.
On May 14, 1970, President Richard Nixon, awarded Kerrey the Medal of Honor at the White House.
Medal of Honor Citation:
For conspicuous gallantry and intrepidity at the risk of his life above and beyond the call of duty on 14 March 1969 while serving as a SEAL Team Leader during action against enemy aggressor (Viet Cong) forces in the Republic of Vietnam.
Acting in response to reliable intelligence, Lieutenant (jg) Kerrey led his SEAL Team on a mission to capture important members of the enemy's area political cadre known to be located on an island in the bay of Nha Trang.
In order to surprise the enemy, he and his team scaled a 350-foot sheer cliff to place themselves above the ledge on which the enemy was located. Splitting his team into two elements and coordinating both, Lieutenant (jg) Kerrey led his men in the treacherous downward descent to the enemy's camp.
Just as they neared the end of their descent, an intense enemy fire was directed at them, and Lieutenant (jg) Kerrey received massive injuries from a grenade which exploded at his feet and threw him backward onto the jagged rocks. Although bleeding profusely and suffering great pain, he displayed outstanding courage and presence of mind in immediately directing his element's fire into the heart of the enemy camp. Utilizing his radioman, Lieutenant (jg) Kerrey called in the second element's fire support which caught the confused Viet Cong in a devastating crossfire.
After successfully suppressing the enemy's fire, and although immobilized by his multiple wounds, he continued to maintain calm, superlative control as he ordered his team to secure and defend an extraction site. Lieutenant (jg) Kerrey resolutely directed his men, despite his near-unconscious state, until he was eventually evacuated by helicopter. The havoc brought to the enemy by this very successful mission cannot be overestimated. The enemy who were captured provided critical intelligence to the allied effort.
Lieutenant (jg) Kerrey's courageous and inspiring leadership, valiant fighting spirit, and tenacious devotion to duty in the face of almost overwhelming opposition sustain and enhance the finest traditions of the United States Naval Service.
The incident at Thanh Phong:
The New York Times and 60 Minutes in 2001 ran a story about a SEAL raid in February 1969 about a month after Kerrey arrived in-country. On February 25, Kerrey led a raid on the village of Thanh Phong, Vietnam, targeting an HVT (high-value target) Viet Cong leader whom intelligence believed would be present.
During the raid, Kerrey's team took fire from a house in the village, they returned fire and upon moving thru the objective area were surprised to find several villagers, civilians, women and children killed in the fire.
Kerrey, in 1998 interviews, recalls the horror of what they found. "The thing that I will remember until the day I die is walking in and finding, I don't know, 14 or so, I don't even know what the number was, women and children who were dead", he said. "I was expecting to find Vietcong soldiers with weapons, dead. Instead, I found women and children."
One member of Kerrey's SEAL platoon, Gerhard Klann told a completely different tale, which was corroborated by a Vietnamese survivor that the SEALs rounded up the civilians and killed them for fear that they'd warn the Viet Cong.
When Kerrey was pushed to respond to Klann's account of the raid, he stated that his recollections of it were different than his. Kerrey's other former SEAL platoon members all stuck to his account of the events. Kerrey stated that Klann had very hard feelings against him because he wouldn't support Klann's possible Medal of Honor award during a later mission and was jealous of him.
Kerrey did express regret over the mission and the lives taken during it. He was subsequently awarded a Bronze Star for the raid. He said of killing in combat, "You can never, can never get away from it. It darkens your day. I thought dying for your country was the worst thing that could happen to you, and I don't think it is. I think killing for your country can be a lot worse. Because that's the memory that haunts."
In 2016, Kerrey was announced as the Chairman of the Board of Trustees for the Fulbright University in Vietnam. Some Vietnamese civilians complained over this and Kerrey later resigned his post although he hasn't been replaced.
Photos: Wikipedia
by Steve Balestrieri ·
__________________________________________
Hooper native receives the Medal of Honor posthumously
At long last, Mary Beshaler of rural Arnold can picture what her father went through in World War II.
She and two of her four surviving siblings stood last month in a wooded area near Lure, France, one day less than 75 years after U.S. Army 1st Lt. Donald K. Schwab stormed a German machine-gun nest nearby.
They knew from their childhoods in Hooper, northwest of Fremont, that their dad had won the Distinguished Service Cross for his actions on Sept. 17, 1944.
But they didn't know the whole story until 2014, when Schwab, also a Bronze Star winner, received the Medal of Honor nine years after his death at age 86.
Last month, as honored guests for the 75th anniversary of Lure's liberation, Beshaler, brother Dr. Terry Schwab and sister Susan Bohling saw where their dad had risked his life and caused German defenders to flee.
"It bothered me how Dad survived that and how he faced death so many times that day," said Beshaler, 64, who recently retired as a Callaway Public Schools counselor.
Her husband, John, came along on the 10-day French trip the family had contemplated since accepting the U.S. military's highest award on their father's behalf.
Thirty-one family members watched in the White House as then-President Barack Obama presented the medal on March 18, 2014. Schwab's widow, Maralee, watched on television at a senior care center in Hooper. She died in 2017 at age 95.
Like many veterans of many wars, Donald Schwab mostly withheld the worst details of his experiences, Beshaler, Terry Schwab and Bohling said in a conference call.
But he'd tell war stories when asked, and he recorded many wartime memories on tape before he died.
Schwab had said the German soldier in the machine-gun nest he stormed would "have a bump on his head" if he were still alive, Beshaler said.
Then "he said, 'Now we're getting into the nitty-gritty.'"
He barely scratched the surface, his children said.
Schwab enlisted in June 1941, then sought officer's training at the urging of older brother Virgil, a 1940 U.S. Military Academy graduate and Army Air Forces captain lost over New Guinea in 1942.
Commissioned a second lieutenant on Aug. 15, 1942, Schwab was sent to north Africa to join Company E of the U.S. 15th Infantry Regiment.
His unit, part of the Seventh Army's 3rd Infantry Division, took part in the July 1943 invasion of Sicily and amphibious landings at Salerno and Anzio on the Italian coast.
Schwab received three Purple Hearts, spending several months in a north African hospital after German shrapnel penetrated his kneecap on Oct. 13, 1943. In April 1944, soon after the Anzio landings, friendly fire sidelined him a second time.
With Allied forces racing across northern France after D-Day, the Seventh Army invaded southern France on Aug. 15, 1944. It rolled rapidly north, meeting Gen. George S. Patton's eastbound Third Army on Sept. 10.
From there, Schwab and his unit entered the Vosges Mountains, near where the borders of France, Germany and Switzerland meet.
The 3rd Division entered Lure, 50 miles west of that point, on Sept. 16, 1944. But German artillery kept shelling the town from the north, sending the Americans that way on Sept. 17.
Artillery pieces and five machine guns suddenly engulfed the 2nd Battalion in fire from "a strongly defended roadblock in a dense woods just northeast of the city," the 3rd Infantry Division's World War II history says.
Schwab, recently promoted to first lieutenant, was also temporary Company E commander. He had led more than 30 men forward 400 yards across an open field.
He pulled them back, reorganized them, led them forward.
German fire erupted once more, and Schwab again pulled Company E back, going man to man and ensuring the safety of his wounded comrades.
Then "he got a direct order to take out the machine-gun nests," Terry Schwab said.
Lt. Schwab gathered the remains of Company E for one more charge. Fifty yards from the Germans, he told his men to hit the dirt.
"While automatic weapons fire blazed around him, he rushed forward alone, firing his carbine at the German foxholes," his Medal of Honor citation says.
"Silhouetted through the mist and rain by enemy flares, he charged to the German emplacement, ripped the half-cover off the hostile firing pit, struck the German gunner on the head with his carbine butt and dragged the German back through a hail of fire to friendly lines."
Schwab's action, the citation says, "so disorganized hostile infantry resistance that the enemy forces withdrew, abandoning their formidable defensive line."
Over the next few weeks, Allied forces trapped the German defenders in a pocket around the city of Colmar. As Schwab's unit neared the town on Nov. 2, a machine-gun burst "about blew his right forearm off," Terry Schwab said.
It earned him a third Purple Heart — and a trip home.
Back in Hooper by Christmas, Schwab shuttled between there and Topeka, Kansas, until his discharge on Oct. 23, 1945.
Around that time, he went to a dance and encountered Maralee Janssen, an old school acquaintance. They married in 1946 and had had six children and 17 grandchildren when he died.
Donald Schwab, who spent 30 years as a rural mail carrier, golfed and gardened despite his war wounds. A member of Hooper's American Legion and VFW posts, he "never missed a military funeral," Beshaler said.
His children were invited to Lure's liberation celebration by historian Alain Guillaume, an internet acquaintance since reading a blog post by Terry's daughter Savannah about her grandfather's Medal of Honor.
Brother Dr. Rob Schwab and sister Ann McClusky couldn't get away. But Sept. 16 found the others at a cemetery in Lure, where they helped dedicate a 3rd Infantry Division memorial plaque.
Their father's service photo and story were there, too, on a separate plaque noting his Medal of Honor.
After an afternoon reception, Guillaume and Lure residents Claude and René Alam took Schwab's children into the woods.
"There's a little question about the location, because there are roads there (now) that weren't there," Beshaler said. But "we think we were pretty darn close, and John thought he saw foxholes in the woods."
The Alam brothers told them about being nine and 10 years old during the battle. "They had American soldiers staying at their home," Beshaler said. "Dad had even talked about staying in a home in Lure."
She brought home some soil from the woods, where her husband had picked up a rock to take home.
They brought a town's and nation's gratitude home, too, even 75 years after the fact.
"We went through the line and shook everybody's hands, and everybody said 'Thank you,'" Beshaler said. "They were just so tickled that we were there, and we were treated so well by everyone."
"They are so grateful still," added Bohling.
World-Herald News Service, Oct 14, 2019
__________________________________________________
Dale M. Hansen Medal of Honor
For conspicuous gallantry and intrepidity at the risk of his life above and beyond the call of duty while serving with Company E, 2d Battalion, 1st Marines, 1st Marine Division, in action against enemy Japanese forces on Okinawa Shima in the Ryukyu Chain, 7 May 1945. Cool and courageous in combat, Pvt. Hansen unhesitatingly took the initiative during a critical stage of the action and, armed with a rocket launcher, crawled to an exposed position where he attacked and destroyed a strategically located hostile pillbox. With his weapon subsequently destroyed by enemy fire, he seized a rifle and continued his 1-man assault. Reaching the crest of a ridge, he leaped across, opened fire on 6 Japanese and killed 4 before his rifle jammed. Attacked by the remaining 2 Japanese, he beat them off with the butt of his rifle and then climbed back to cover. Promptly returning with another weapon and supply of grenades, he fearlessly advanced, destroyed a strong mortar position and annihilated 8 more of the enemy. In the forefront of battle throughout this bitterly waged engagement, Pvt. Hansen, by his indomitable determination, bold tactics and complete disregard of all personal danger, contributed essentially to the success of his company's mission and to the ultimate capture of this fiercely defended outpost of the Japanese Empire. His great personal valor in the face of extreme peril reflects the highest credit upon himself and the U.S. Naval Service.
___________________________________________________
Harold William "Indian Joe" Bauer Medal of Honor
For The President of the United States of America, in the name of Congress, takes pride in presenting the Medal of Honor (Posthumously) to Lieutenant Colonel Harold William "Indian Joe" Bauer (MCSN: 0-4534), United States Marine Corps, for extraordinary heroism and conspicuous courage in aerial combat above and beyond the call of duty while serving as Squadron Commander and a Pilot of Marine Fighting Squadron TWO HUNDRED TWELVE (VMF-212) Marine Air Group TWENTY-THREE (MAG-23), FIRST Marine Aircraft Wing, in the South Pacific Area during the period 10 May to 14 November 1942. Volunteering to pilot a fighter plane in defense of our positions on Guadalcanal, Lieutenant Colonel Bauer participated in two air battles against enemy bombers and fighters outnumbering our force more than two-to-one, boldly engaged the enemy and destroyed one Japanese bomber in the engagement of 28 September and shot down four enemy fighter planes in flames on 3 October, leaving a fifth smoking badly. After successfully leading 26 planes on an over-water ferry flight of more than 600 miles on 16 October, Lieutenant Colonel Bauer, while circling to land, sighted a squadron of enemy planes attacking the U.S.S. McFarland. Undaunted by the formidable opposition and with valor above and beyond the call of duty, he engaged the entire squadron and, although alone and his fuel supply nearly exhausted, fought his plane so brilliantly that four of the Japanese planes were destroyed before he was forced down by lack of fuel. His intrepid fighting spirit and distinctive ability as a leader and an airman, exemplified in his splendid record of combat achievement, were vital factors in the successful operations in the South Pacific Area.
____________________________________________________